Advance your career
Angelically Natural TM
DON'T MISS YOUR OPPORTUNITY TO INCREASE YOUR EARNINGS.
ENROLL ONLINE TODAY!!!
Benefits
Online Courses you control
What you'll Get:
If you're across the world, you can learn too using our online platform. Our online platform allows you to learn the techniques at your own pace, on your own time and still get monthly online LIVE interactive sessions with your instructor. These techniques are taught nowhere else but here. Receive our patent pending latch hooks and exclusive membership to our Crochet Community, which includes other hair professionals and students like yourself. Get all these perks & more!
What you'll Learn:
Non-Slip Knot method
Seamless Hairline technique
Invisible part technique
Blending
Thinning Cutting and shaping
Access to itch-free Premium crochet hair
Certification of Completion
Listed in Stylist Directory

Rich interactive courses
Graded Assignments
Monthly Live Q&A sessions with Business Mindset
Discount to Events and Hands-On classes in any city.
Fully Social learning
Exclusive membership to Our crochet community with group participation. Feel free to ask questions within our group, network, and cultivate great relationships with others in our Tribe.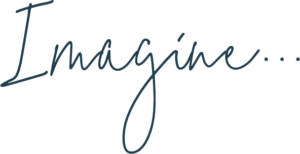 …having the opportunity to travel and do what you love with all expenses paid for plus financial security
in the bag. Doesn't that sound like a dream?....
Well guess what I turned that Dream into
Reality and you can too.
Jenise McBride is the Owner of Angelically Natural, Protective Style Studio,
and HERVOLUTION (Hair Ergonomic Revolution) training program, as well as a
Knotless Crochet Braids Specialist and the Creator of the Crochet Seamless Hairline.

She has over 10 years of experience in the Hair Industry with both a National and
International clientele base as well as celebrity clientele. She has had the pleasure of traveling
to do what she loves, training and certifying many Crochet Technicians.
Equipping them with marketable and improved crochet techniques that will allow
Natural Hair Stylists/Braiders to offer more services, and generate a 6 figure income in a Growing Niche.
Her goal is to help others create Economic Power as she did for herself, using her
revolutionized techniques and marketing strategies.

Here at H.E.R.V-UNIVERSITY, we have designed a unique step-by-step Online Certification Course for both
licensed and non-licensed professionals. We've also designed Assesments to help prepare you to work and be
successful in the competitive Natural Hair industry. Upon completion of The Seamless Crochet Technician
Certification Program, graduates will have the exceptional opportunity to become listed on our National
Registry of Certified Seamless Crochet Technicians. You will also have the opportunity to come to any Hands-On
Training/ Seminars or Retreats we offer in your City/Country for Free or Discounted Rate.
Testimonials
What Our Students Are Saying
Titilola Gbenjo @tailo_g
Atlanta Certified tECHNICIAN
"The Course was very informative. There is always room for growth in a gift/talent that God have given to you. Jenise was encouraging, patient, and also gave me some spiritual guidence. The hair industry is fun, challenging, competitive, & hardwork. Several years in and I still have way more to learn. There is nothing wrong with seeking to learn more and strengthen your craft. This workshop is perfect if you are looking to expand your knowledge on Crochet Braids, different techniques, tips and positive advice. Thankful for the opportunity and I'm proud that I completed a goal towards my gift. Thank You"
Hossanna Paida @Braidingfingers
California Certified Instructor
If you're looking to take Crochet to the next level this is the class for you. This kind of crochet technique in a game changer.
Makia Thomas @krochetbykia
tEXAS CERTIFIED TECHNICIAN
There is no other course like this and I have never seen crochet braids done like this before. The course truly pays for itself triple times over now that I'm able to provide my clients with a new level of service.
Detailed instructions and video tutorials are provided for both the basic foundation and top knot braid patterns, as well as the 4-Step Non-Slip Knot. Sample photos of your work must be submitted for approval.
THE INVISIBLE PART TECHNIQUE
Detailed video tutorials are provided for the invisible part technique. Sample photos of your work must be submitted for approval.
OUR SIGNATURE SEAMLESS HAIRLINE
Detailed instructions and video tutorials are provided to make the hair look like it's growing out of your client's scalp! Sample photos of your work must be submitted for approval.
BLENDING, THINNING, AND THE CUT & SHAPE
Your will get detailed instructions and client video tutorials for these final styling step. Sample photos of your finished work must be submitted for approval.
KANEKALON DOUBLE-SIDED KNOTLESS INSTALL
Step-by-step instruction for a Kanekalon Crochet Installation
A detailed video tutorial will show you tips for a quicker take down.For the Crochet Methodology Course FInal you must upload videos (< 10mb) of you completing the following techniques:A versatile install with seamless hairline using silky crochet hair such as Freetress AppealA completely knotless Kanekalon Installation with seamless hairline, displaying the cut, shearing and shapingA Basic Installation with seamless hairline using Freetress Waterwave (or any courser texture of hair) and displaying either a Diva cut or shape and style.
THE CROCHET MASTER COURSE
This course includes the Crochet Methodology Course (which covers all the previously listed techniques), as well as the following:
ALOPECIA INSTALLATION**
A live client tutorial detailing steps to braiding a secure Alopecia foundation.
Step-by-step details and live client tutorials on installing our Signature Seamless Hairline on a client with Alopecia.
HUMAN HAIR CROCHET**
A live client tutorial detailing steps to braiding a secure foundation.
Step-by-step details and live client tutorials on installing our Signature Seamless Hairline with Human hair and full installation.
2-WAY VIXEN**
Live client tutorial breaks down the process of the 2-Way Vixen Install.
CROCHET OVER LOCS
Step-by-step instructions on installing crochet over dread locs.
MASTER COURSE FINAL
Videos (< 10mb) of you completing each technique must be submitted for a final course grade and certification approval.
**Sample photos of this technique must be submitted for approval.
BECOME A CERTIFIED SEAMLESS CROCHET TECHNICIAN
Click HERE to find out more about our
certification and assessment Guidelines
LEARN MORE
Hey Love, I bet you have Questions before you make a commitment. And we understand what that kind of commitment could mean for you. Because we've been right where you are! So we decided to Do and Give much more than we've EVER BEFORE!!

Want to know more about our Course and Other Opportunities Click Below!
20% off
Your gift is waiting for you!
Click the button for a Limited-time offer!
Master The Seamless Crochet Hairline