Seamless Crochet, Alopecia, and Human Hair Crochet for $1497
**Valued at $5,000 worth of content and ROI**
Join our State of the art Online Step by step Teaching platform
with built in assesments and Live Hands-on Demonstration
Jenise McBride @AngelicallyNatural @Herv_university
With this Economic Shift we notice hair is always in business. Wether it's a skill, product or both. Access to income is always there in the Beauty industry as long as you have a high ticket skill to compete in a Trillon Dollar Industry.
PAYMENT PLAN & PAYPAL BUY NOW, PAY LATER STUDENT FINANCING AVAILABLE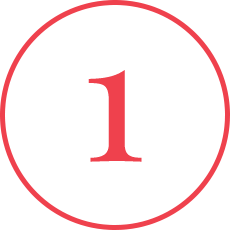 Crochet Methodology $697
√ Learn Our Many Different Braiding
Foundations
√Learn our techniques Step by Step with
Repetition


√Receive our Custom Tools

√Learn our Kanekalon Silk Press Installs


√ Basic & Versatile Installs


√ Completely Knotless Seamless Hairline


√ Thinning, Cutting, Shape, & Style


√Access to our Exclusive HVU membership


√Get Live Q&A sessions with Live Demonstrations.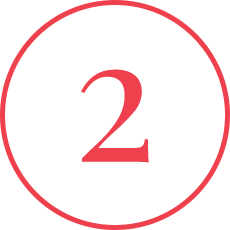 Crochet Mastery $997
Learn everything that's in the Crochet Methodology as well as our:
√Various Alopecia Installations


√Vixen installs

√Crochet Installs over Locs


√TWA Tapered cuts installations


√Receive all of our Custom Tools

√Learn how Re-create all of our unique installations
All the Bonuses that's included in The Methodology Course is included here too plus FREE or Discount tickets to any of Our Crochet Events. FREE or Discounted ticket to one of our 2 day workshops as part of HVU technician.
Student Testimonials
Real Reviews @ElegantLionesshair
Real Reviews @ElegantLionesshair
Real Reviews @mane_influence
Learn how to transform your Crochet skills with Revolutionized techniques
Jenise McBride Instructor and Founder of @AngelicallyNatural and @Herv-University Created The Crochet Seamless Hairline and Unconventional Crochet Latch Hook. She holds a patent to both the Tool and highly sought-after technique's.


She has since taught many around the world with her state of the art Online teaching platform that can be accessed on any device from anywhere in the world. Her students have unlimited membership which means it never expires.

She also provides a Certfied technician National registry that allows people to book you in your area so that you can Earn while you Learn and stay booked and busy thereafter. Her online platform equips you for success, GUARANTEED!
Subscribe or Schedule a Live Look & Learn Class Today for $297 **Apply Coupon Code above for Discount**
Don't want to commit to or course or just want to learn how to do your own hair? Well join our Look & Learn Live Virtual Class. Just schedule a date and time on zoom with me. You'll be given instructions on how to prepare for your zoom along with a link to purchase supplies. This Look and Learn is Not for beginners.
"If you are looking to take your crochet skills to the next level then this class is for you. This kind of crochet techniques is a game changer for my business. Definitely worth more than what I paid for it. Truly priceless knowledge that took my business to a whole other level in Cali where hardly anyone else is doing this kind of crochet. Jenise is also very thorough and explanatory in the way that she teaches.Once again more than worth very dime spent"
Certified Technician@she.hairistart
"The Course was very informative. There is always room for growth in a gift/talent that God have given to you. Jenise was encouraging, & patient. The hair industry is fun, challenging, competitive & hard-work. Several years in and I still had way more to learn than I thought. There is nothing wrong with seeking to learn more and strengthen your craft. This workshop is perfect if you are looking to expand your knowledge on Crochet Braids, different techniques, tips and positive advice. Thankful for the opportunity and I'm proud that I completed a goal towards my gift that allowed me to step out and earn a living doing what I love and being able to finally purchase my own spot. Thank You"
Certified Technician@Tailo-G
"There is No other course like this and I have never seen crochet done like this before. This course truly pays for itself triple times over now that I'm able to provide a new level of service to my clients. "












Walter White
Certified Technician @Krochetbykia